Eleftheria is a multi award-winning artisanal cheese company in Mumbai. Its a one-stop-shop for cheeses, condiments, cheese platters & cheese gifts!
Eleftheria Cheese was founded in 2015 by Mausam Narang, with a mission and dream to make world class artisanal cheeses in India using the finest quality indigenous ingredients. Over the years we can proudly say that our cheeses have gone on to win some prestigious awards on the world stage, successfully doing our bit in putting India on the world cheese map.
Great milk is what makes great cheeses, hence we consistently choose quality over quantity and source premium quality milk from family run farms across Maharashtra, who mirror our pursuit of excellence and share our fundamentals.
The love and appreciation for our cheeses from chefs, cheese connoisseurs, gourmands, mothers and kids since the early days of our cheesemaking endeavours have helped us tremendously in building an ecosystem and a fantastic team that believes in creating honest, pure & delicious cheeses for the years to come.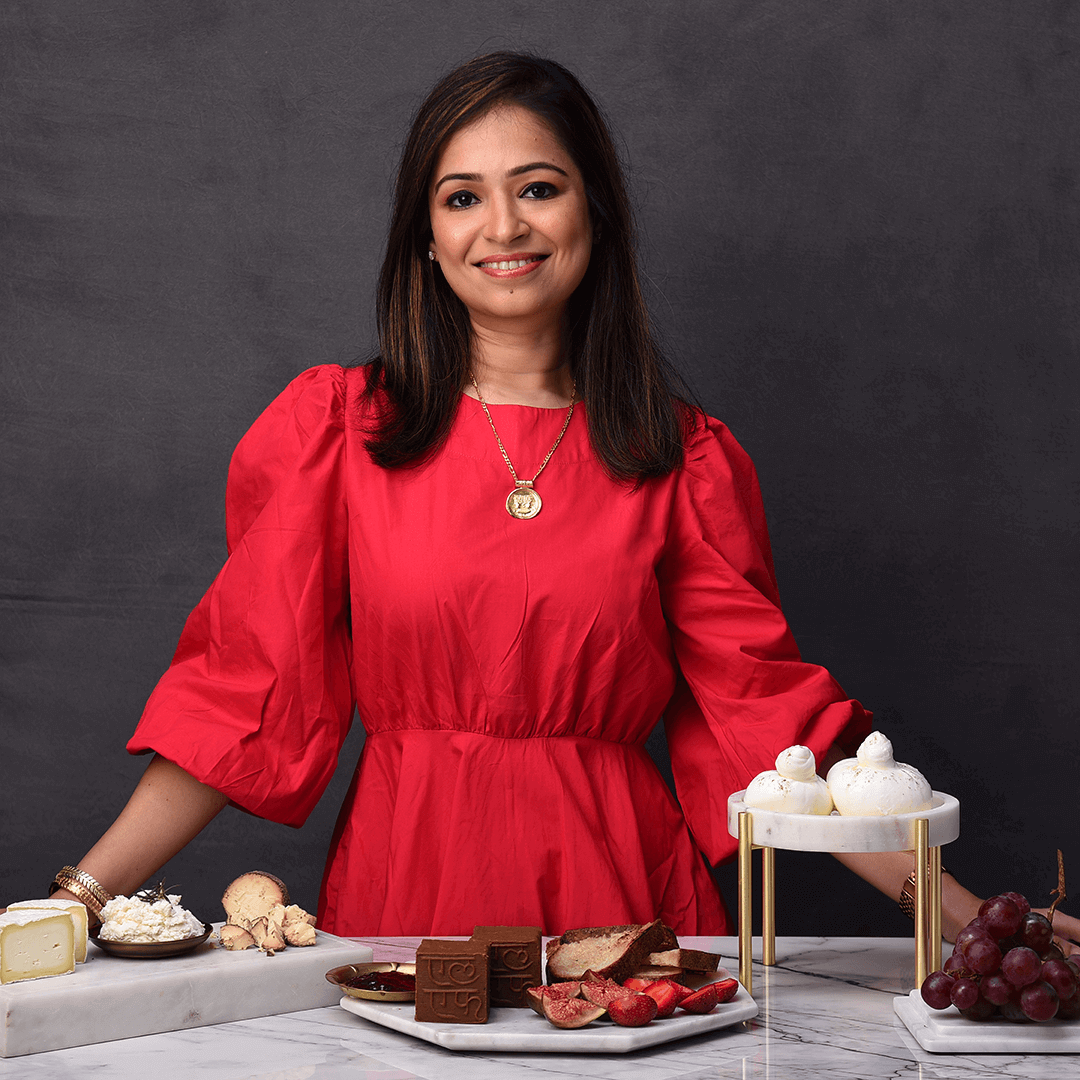 Mausam Narang is the founder and Head Cheesemaker at Eleftheria cheese.
In her previous life, she studied language in Germany and earned a Masters in HR from the UK. Subsequently, she worked at German conglomerates for 8 years.
It is during these stays and travels in Europe that Mausam caught the cheese-making bug.
Initially self-taught, she went on to develop a stronger foundation of cheesemaking techniques with extensive readings and research on the science of cheese making & history of cheese across the world.
Mausam has secured collaborations & extensively trained and made cheese with expert cheesemakers across the world. Her most recent exploration was in Campania - the Mozzarella belt of Italy and Tuscany - the land of Pecorino Cheese.
Mausam is a big believer in championing the cause of women in the workplace and has a large proud team of girls at Eleftheria Cheese.
Her favourite cheese is an extra mature Clothbound Cheddar and she loves 80% dark chocolate!