Simplicity is a key in Italian dishes & this reimagined Caprese salad is a classic example of that.
Just 4 ingredients plus a skewer and you have yourself an appetizer that's simple, refreshing, and bursting with flavour! 
Serves: 2-3 People
Prep Time: 10 Mins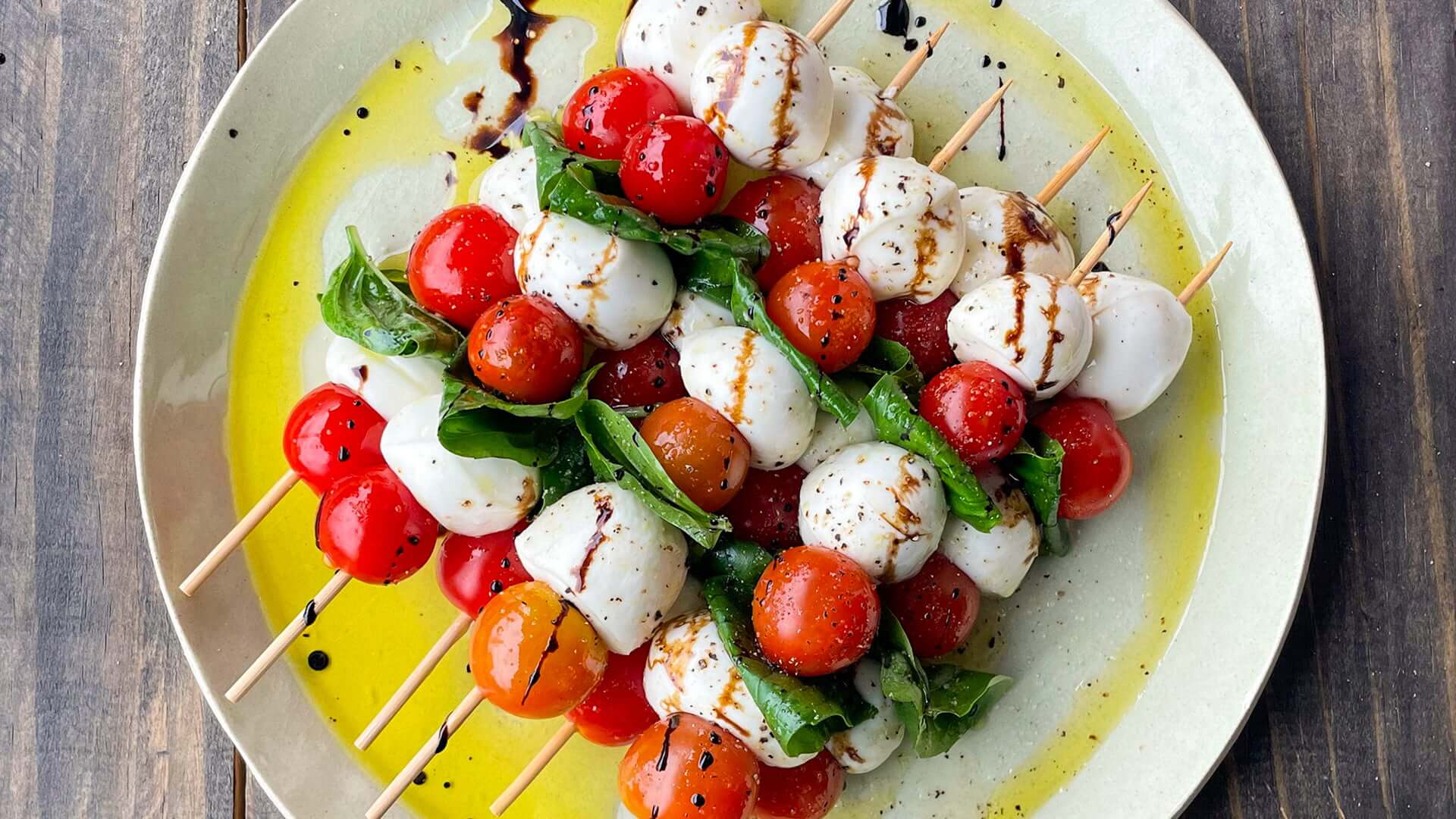 6 Skewers
100g Cherry Tomatoes
20-30g Basil leaves
Pepper
Himalayan Pink Salt
To prepare these Caprese skewers, spear the top of one cherry tomato and slide it up from the top of the skewer.
Carefully, skewer the ELEF Cherry Mozzarella ball after the cherry tomato.  
Now, take a small basil leaf (about 1" — if your basil leaves are large then cut them in half first, otherwise the flavour will overwhelm the skewer) and fold it in half.
Depending on the size of the skewer, you could repeat this pattern twice.
Drizzle some Extra Virgin Olive Oil, season with salt & pepper.
Now, add some good quality aged balsamic vinegar or balsamic glaze & serve fresh.