We all watched as Baked Feta pasta took over the internet but this recipe is a warm, decadent way to enjoy feta cheese in a whole new way!
A quick and easy baked feta appetizer that's bursting with bright and bold Mediterranean flavours! It's got kalamata & castelvetrano olives, garlic, dried Italian herbs, cherry tomatoes & oodles of extra virgin olive oil.
The flavours are amazing, the texture is indulgent and the way it all comes together will make this your go-to appetizer recipe too! 
Serves: 2-3 People
Prep Time: 30 Mins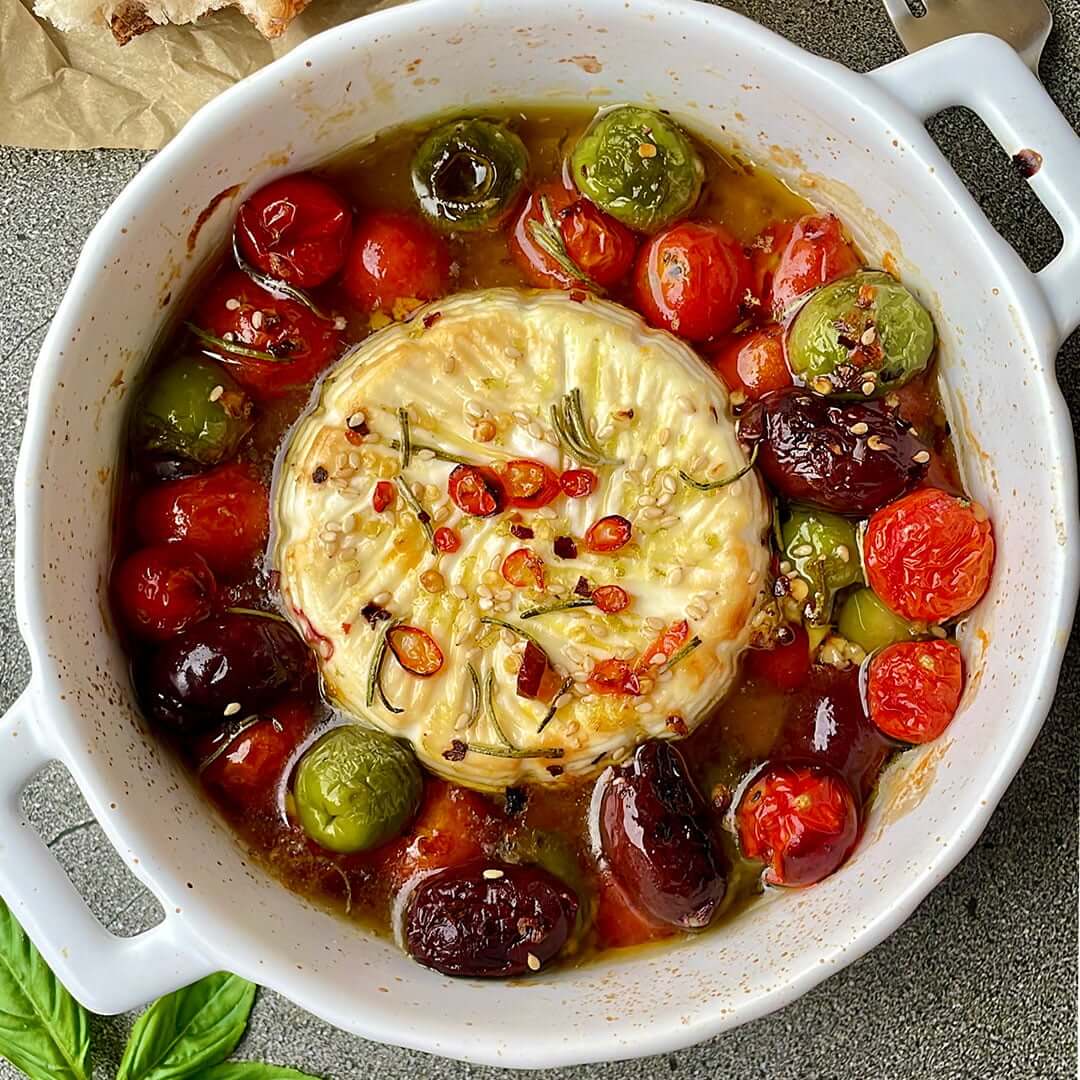 50g Cherry Tomatoes
30g Kalamata Olives
1 Thai red chilli
3 cloves Garlic
2g Lemon zest
5g Sesame seeds
1/2 tsp Chilli flakes
1 sprig Rosemary
Pepper 
Flaky salt
2 tsp Honey
Baguette / Sourdough