Crispy, crunchy, mushy on the inside, baby potatoes lathered with oodles of Chimichurri Butter. Our Chimichurri Butter adds SO much flavor to the potatoes when they come out of the oven. It is herby, tangy, garlicky, peppery and SO delicious.
It's a vibrant, zesty, fresh spin on potatoes that can be a perfect side dish to your Sunday brunch or when you are sipping on a nice glass of wine.
Serves: 3-4 People
Prep Time: 25-30 Mins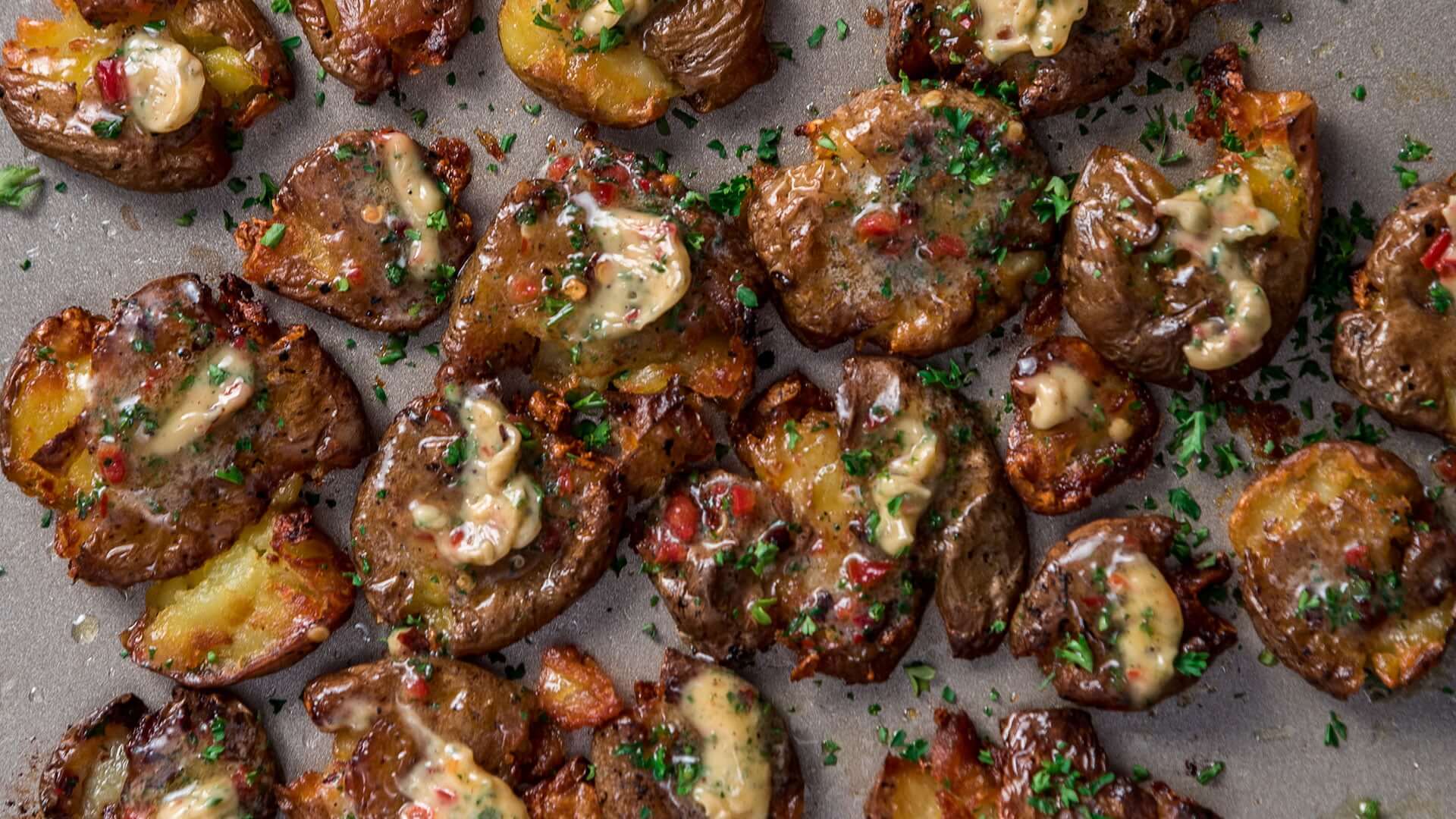 300g Baby Potatoes
10g Finely chopped parsley
Flaky Sea Salt – as per taste
Pre-heat your oven to 200°C.
Rinse the potatoes well but don't peel them, because the skins get nice and crispy in the oven.
Par boil potatoes. Insert a knife in the potato to check for readiness. We want the potatoes to soften but not get mushy.
Smash the potatoes lightly with a glass jar & place them on a baking tray, making sure the potatoes aren't touching each other.
Drizzle Extra Virgin Olive Oil on the potatoes.
Roast potatoes until they are golden and crispy. Check the potatoes while roasting & rotate the baking tray, if need be.
Once out, lather the crispy, golden potatoes generously with our softened Chimichurri Butter.
Finely chop up your parsley & sprinkle some on the roasted potatoes for garnish before serving.
Serve immediately, enjoy!