Move over potato fries, these protein-packed crispy on the outside, squeaky on the inside, salty, moreish Halloumi fries are here to stay!
Drizzled with garlicky Greek Yogurt, garnished with juicy pomegranate & fresh basil leaves, this is sure to become your favourite party snack.
Serves: 1-2 People
Prep Time: 30 Mins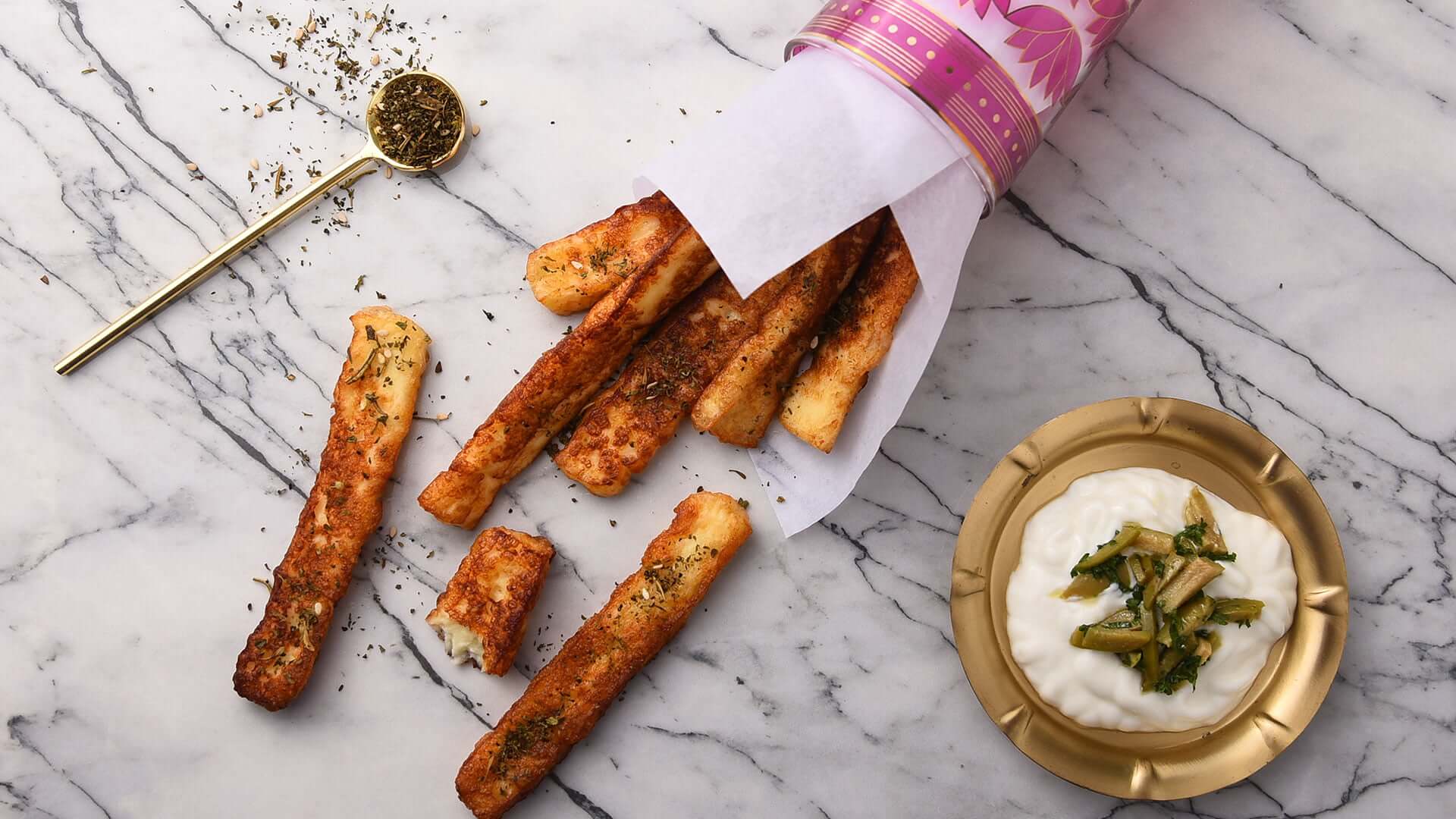 10-15g Pomegranate
2 cloves Garlic
2g Lemon Zest
1tsp Honey
2 tsp Extra Virgin Olive Oil
Salt
Pepper
Chilli flakes
Sumac
Mint leaves
Heat any neutral oil of your choice in a large frying pan.
Cut ELEF Halloumi into thin strips & thoroughly pat dry with a paper towel before adding it to the pan.
Add the ELEF Halloumi strips to the hot oil, flip once or twice & fry until all sides are crispy & perfectly golden brown in colour.
For the garlicky Greek Yogurt sauce - blend in some garlic, salt, pepper, lemon zest, honey with ELEF Greek Yogurt and Extra Virgin Olive Oil.
Put the fries on a platter, generously drizzle with the yogurt sauce.
Garnish with pomegranate, mint leaves, chilli flakes & sumac. Serve hot!