Nothing screams comfort food like a big bowl of scrumptious umami-packed buttery noodles. These 20-minute Miso Black Garlic Butter noodles are super addictive & delicious.
Serves: 1-2 People
Prep Time: 15 Mins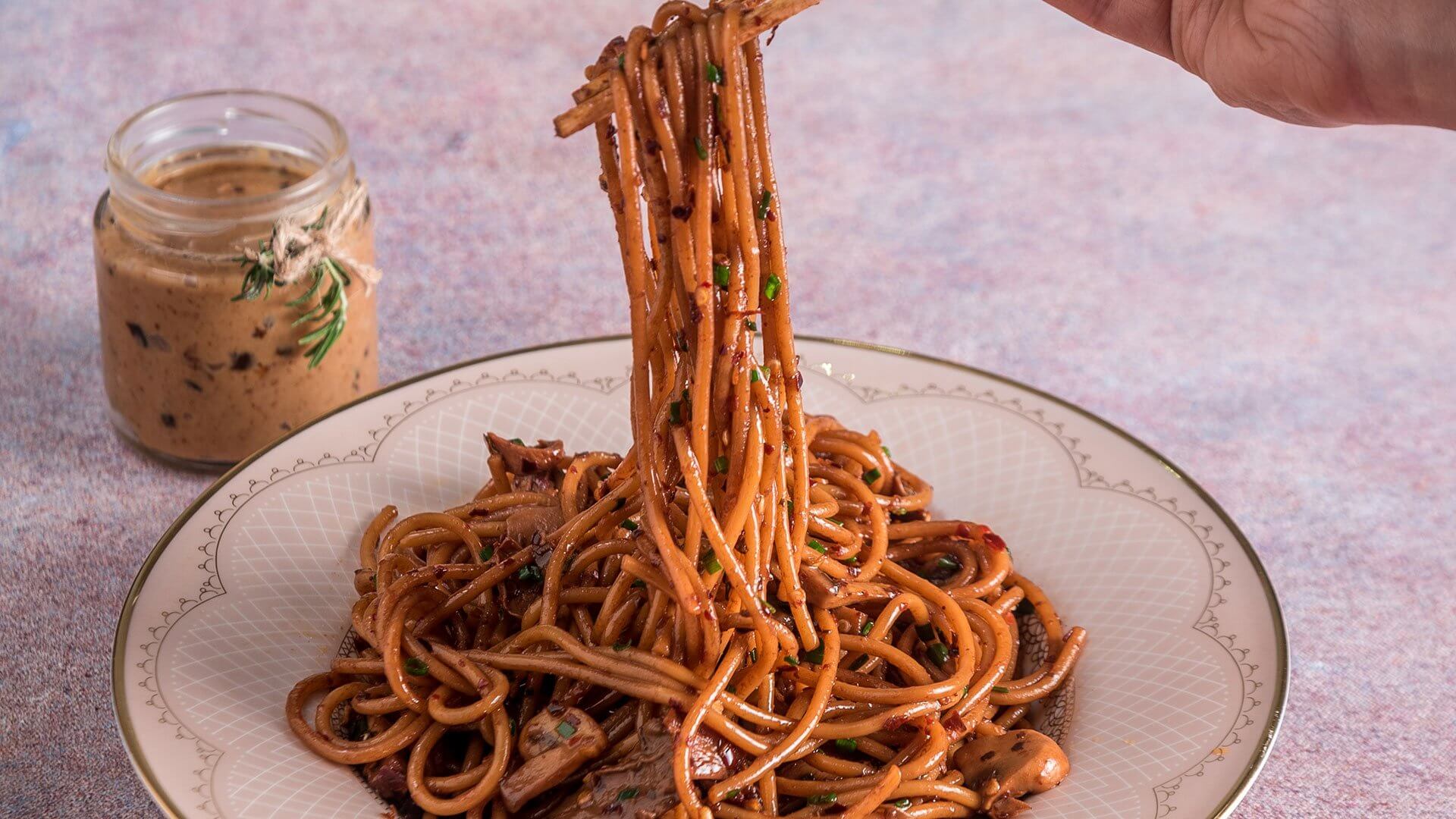 200g Noodles/Ramen (of your choice)
2 tsp Sesame oil
5 cloves Chopped garlic
50 to 80g Button mushrooms/ Oyster mushrooms/ Shimeji mushrooms or any other
1 or 2 pcs Scallion
1 bunch Spring onions
1 tbsp Dark soy sauce
½ tsp toasted sesame seeds
1 tsp finely chopped Chives
Chilli flakes 
Salt 
Add noodles of your choice to boiling water with a pinch of salt & cook until al dente.
While the noodles cook, add Sesame Oil to a large sauce pan over medium heat.
In the sauce pan/wok, add chopped garlic followed by chopped scallion & sauté. We don't want to overcook the garlic & the spring onions.
Add three heaping tablespoons of ELEF Miso Black Garlic Butter to the same wok and stir over medium heat.
Add some button mushrooms sliced in half (depending on the size), spring onions & dark soy sauce.
Now, season it with some sea salt & chilli flakes.
Finally, add the cooked noodles/ ramen to the sauce & toss until the delicious Miso Butter & soy sauce emulsion is completely mixed into the noodles.
Garnish it with toasted sesame seeds & finely chopped chives. Serve piping hot & enjoy!