Toss some of our freshly made Basil Arugula Pesto from the ELEF Pantry & add a fantastic pop of flavour with shavings of our garlicky, peppery aged cheese ball - Belper Knolle.
Serves: 1-2 People
Prep Time: 10-15 Mins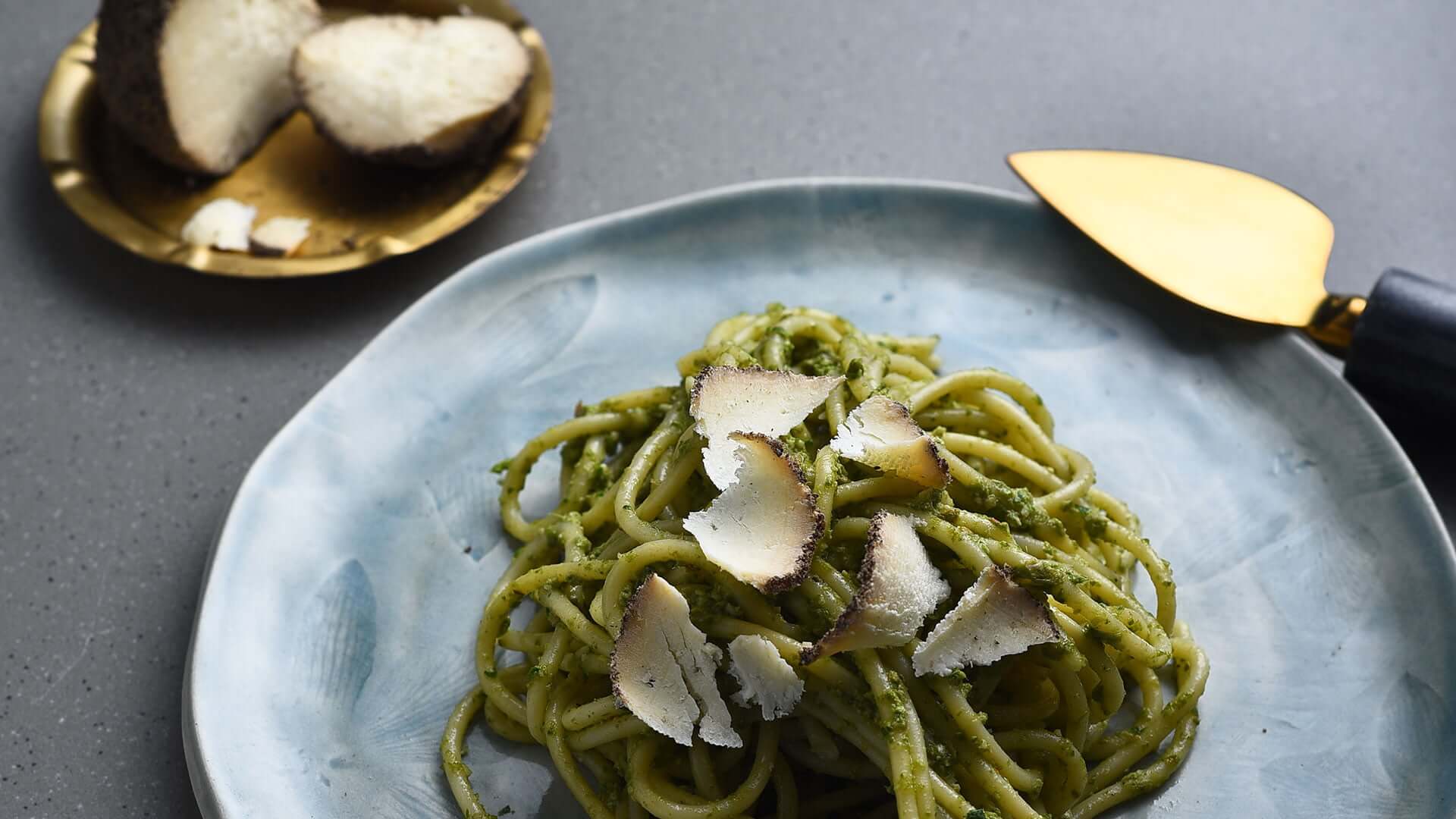 Add the Spaghetti to boiling water along with a generous pinch of sea salt & cook until al dente.
While the spaghetti is cooking, add 1 tbsp of Extra Virgin Olive Oil, ELEF Pantry - Basil Arugula Pesto.
Add the cooked spaghetti to this pan.
Mix the cooked spaghetti on low heat until all of it is coated with the pesto.
Sprinkle some salt to taste & a generous amount of Extra Virgin Olive Oil.
Plate the pasta & top it with garlicky, peppery Belper Knolle shavings & serve hot to enjoy.