Serves 4-5 People
Prep Time – 45 Mins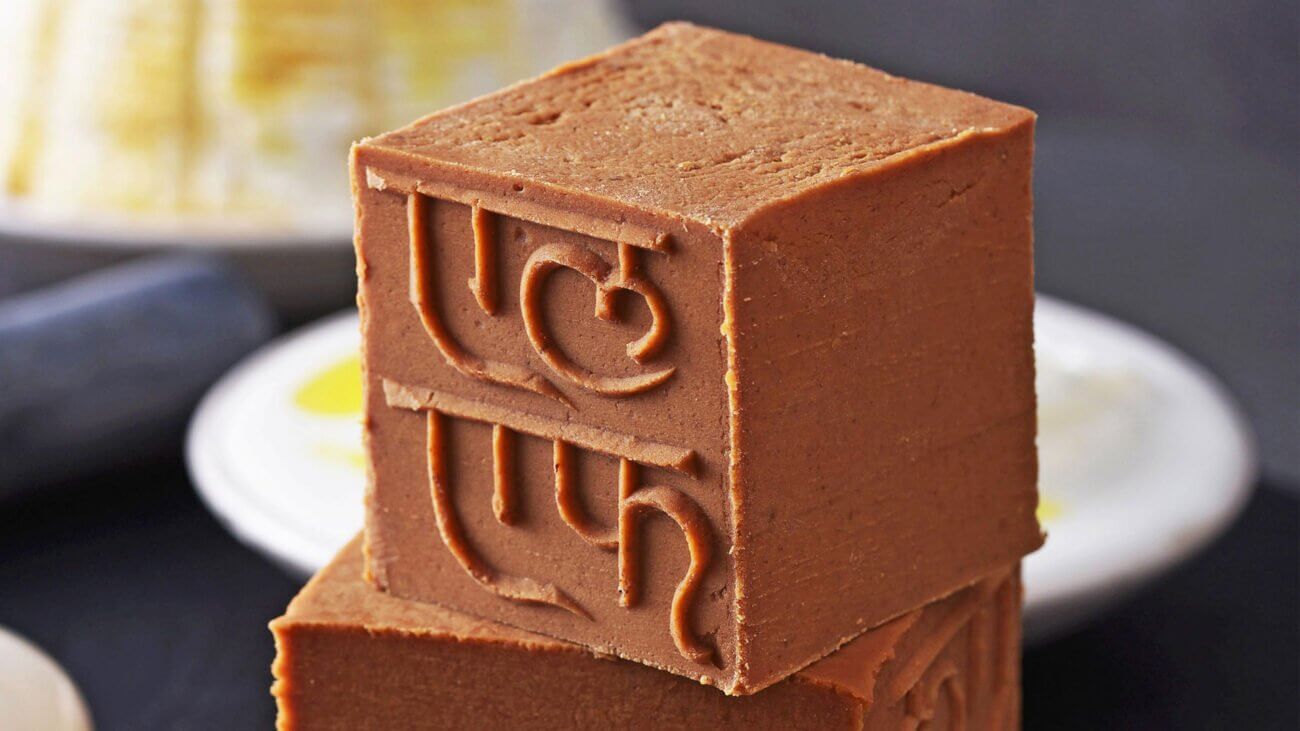 For the crust -
165g digestive biscuits
90g butter, melted over low heat
½ tsp cinnamon powder
For the filling -
400g cream cheese
150g grated ELEF Brunost plus extra for the topping
½ cup cream
½ cup sugar
3 tbsp all-purpose flour
2 tsp vanilla extract
1 cup sour cream
4 large eggs
For the crust, preheat your oven to 180°C.
Prepare a 20 or 23cm springform tin by placing a parchment paper.
Crush the biscuits until you have a fine consistency.
Add cinnamon & melted butter to a bowl of crushed digestive biscuits and mix.
Press the digestive biscuit mixture into an even layer on the bottom of the cheesecake tin.
Bake the crust for 10 minutes.
Remove the tin from the oven and set aside to cool on a wire rack.
Increase your oven temperature to 200°C.
Add the grated Brunost and cream to a small saucepan and on medium heat start melting the cheese, whisking every now and then to get a lump free, smooth consistency. (Be careful here, the cheese can burn very quickly at the bottom of your pan)
Set aside to cool slightly whilst you get on with the rest of the filling.
Beat 200g cream cheese at medium-low speed until creamy.
Gradually add the sugar and 3 Tbsp plain flour.
Next, add 2 tsp vanilla extract
Add the melted Brunost, blend and start adding 4 large eggs, one at a time.
Scrape down the sides of the bowl, and add 1 cup of sour cream. Blend in but do not over-beat.
The batter should be smooth, light and somewhat airy.
Now, go back to your crust which would have cooled down by now and smear the sides of the tin with butter.
Pour the batter on top of the crust and bake at 200°C for 10 minutes.
Decrease the oven temperature to 110°C for a further 45 minutes.
The filling should be slightly wobbly in the centre still.
Turn off the oven. Take the cheesecake out.
Let it cool for 2 hours at room temperature.
Once cooled, cover loosely with foil and refrigerate for at least 8 hours or overnight.
Run a knife around the sides of the tin to loosen any stuck edges. Unlock the side, slide the cheesecake off the bottom of the tin onto a plate, then slide the parchment paper out from underneath.
Decorating the cheesecake is really up to you. Leave as is, dust with icing sugar or what I have done was a dusting of 100% freshly grated Brunost.