If you love lush, juicy mangoes just as much as we do, then you have to try making this delicious reimagined Caprese Salad with the most soft, supple & stringy ELEF Mozzarella – Fior di Latte.
This fresh & vibrant mango & mozzarella salad is a perfect meal on a balmy afternoon!
Serves: 2-3 People
Prep Time: 6-7 Mins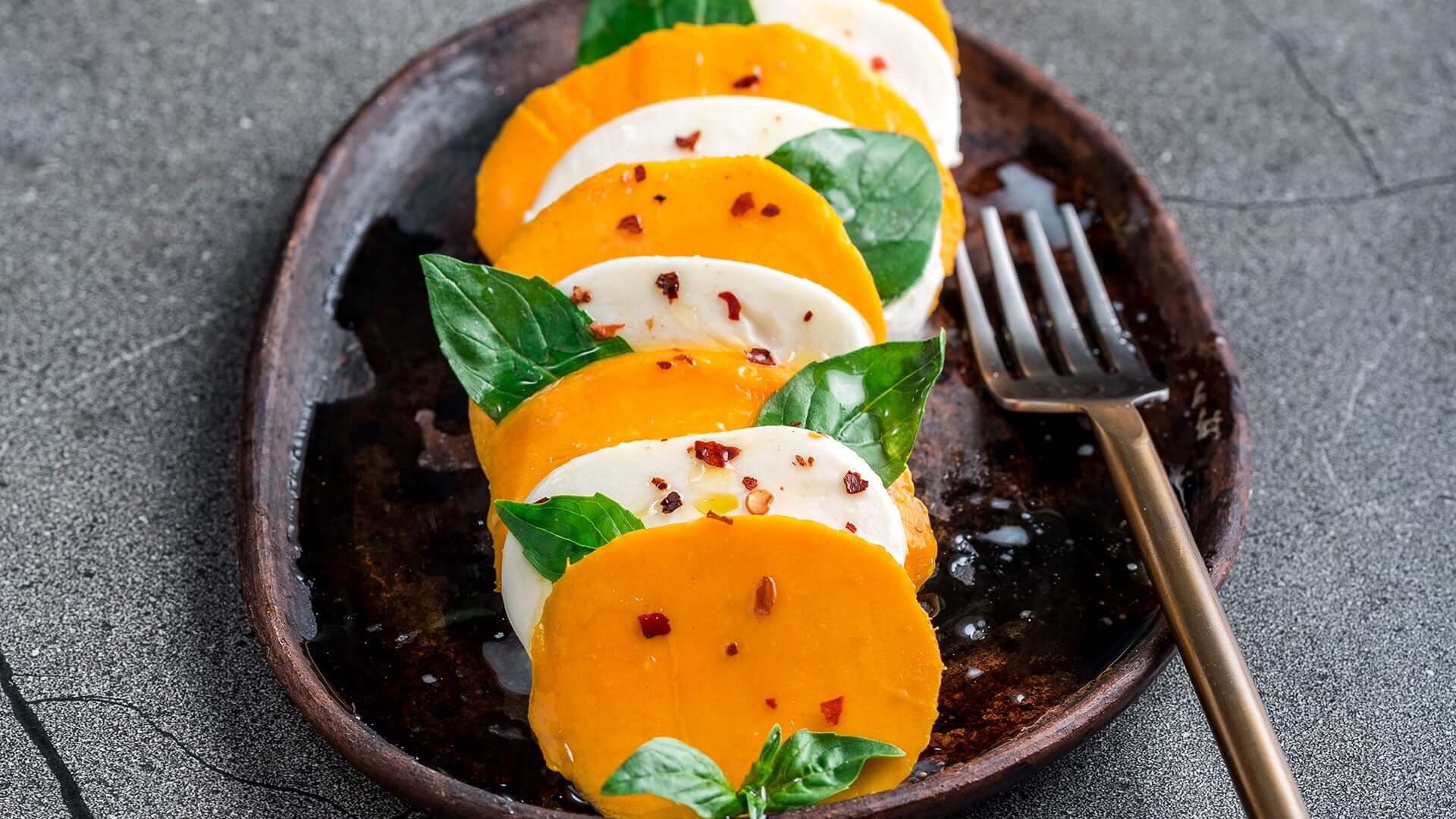 Cut ELEF Mozzarella into thin slices and dab lightly with a paper towel.
Slice some fresh, juicy & firm Alphonso mangoes or any local, seasonal mango of your choice into chunky slices.
Place sliced mangoes on a platter, followed by alternating slices of mozzarella & basil leaves.
Top it off with some Extra Virgin Olive Oil, chilli flakes & flaky sea salt.