Bringing to you the best of both worlds, Pav from aamchi Mumbai and the delicious Italian style Mozzarella made in our creamery, make for the most amazing cheesy Pav Sliders which will definitely wow your guests at the next party!
Serves 3-4 People
Prep Time – 20-25 Mins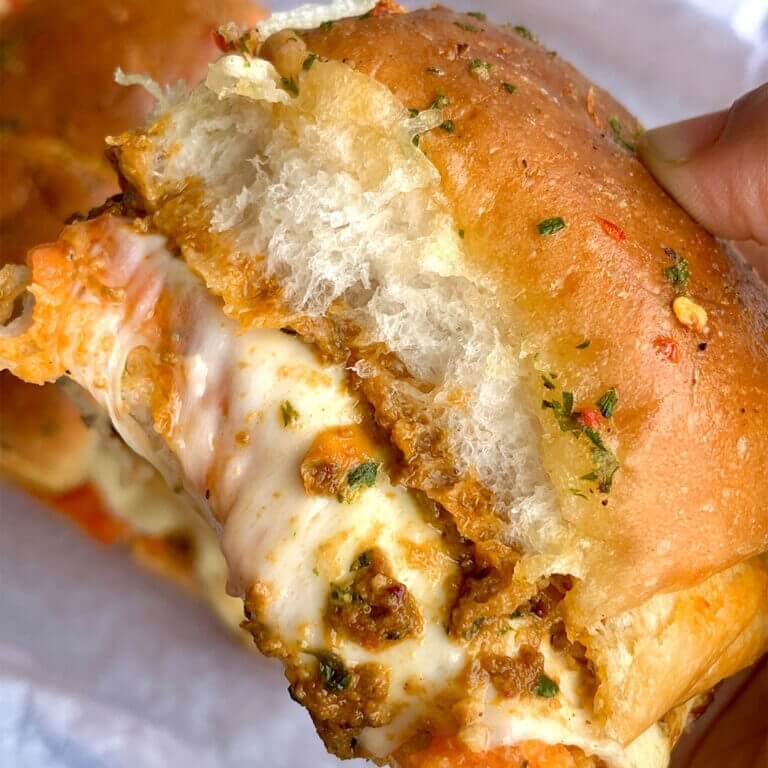 8 Dinner rolls (or what we call in Mumbai "Laadi Pav")
Basil leaves
Dried Italian Herbs
Slice open some dinner rolls or "a laadi of pav" & slather it with sundried tomato pesto & marinara on either sides.
With a sheet of butter paper on the baking tray, place the dinner rolls or pav on it.
Cut the fresh, milky ELEF Mozzarella into thin slices & layer it on the dinner roll or pav.
Generously drizzle with some Extra virgin olive oil, sprinkle some dried Italian herbs & add some fresh & vibrant basil leaves.
Now, carefully close the dinner roll or pav & smear a generous amount of ELEF Chimichurri Cultured Butter on top.
Cover all of it with foil paper & bake it in the oven for 15-20 minutes at 180 degrees celcius.
Once baked, the fresh mozzarella in the bread creates the most amazing melty, stretchy, delicious pull-apart party sliders.
Serve hot & enjoy!